Since the legalization of medical marijuana in many places of North America, yield, potency, and hardiness used to be primary concerns, but craft cultivation now is pristine flower and more, such as hyper-fragrant nose notes, intense flavor expressions on the palette, rare terpenes and cannabinoids, and in some cases, practical reasons like easier harvesting or soil stewardship. The artificial lighting of LED grow lights has been used as an important leverage to realize the specific growing purpose.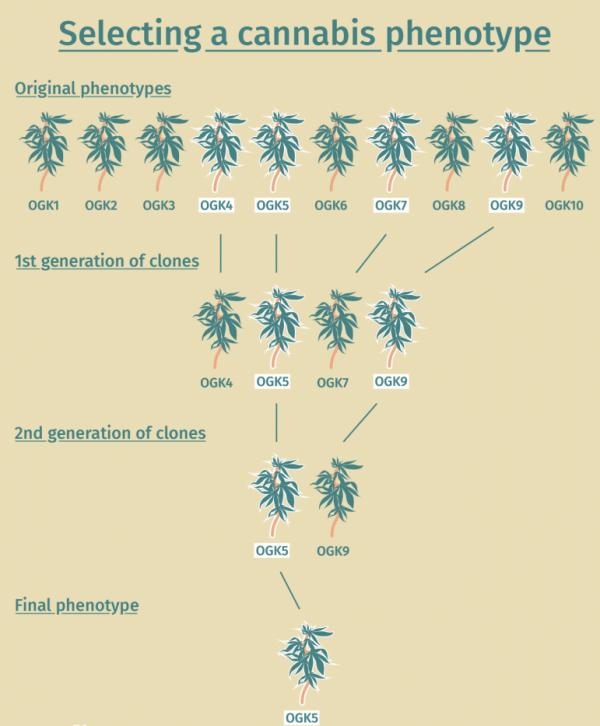 The diversity of cannabis genetics is increasing with every new phenotype that pops up. Different cannabis phenotypes have different traits from one or both of their parent strains. The grower will pick the best one because of its characteristics, picking for yield, bud density, smell, flavor, potency, color, and many more attributes. Microclimate management is also important in the meticulous process of selecting phenos. As legal markets with data and analytics illustrate what consumers are buying, a sea change is brewing in what traits cultivators are seeking in their plants.
A grower in Salinas, California runs on a combination of sun and power, but it's too large to function as an indoor operation. Live resin, terp sauces, and boutique extracts are their thing, and those must come from perfect flower, targeting a lingering taste for users. That means lots of crossbreeding to find the best traits. For example, crossing white widow into popular strains was widely used in the Hawaiian islands, to combat mold and mildew which White Widow is very resilient to. Flavor can often be temporary in cannabis products, hitting the nose but not the mouth in the smoke or vapor.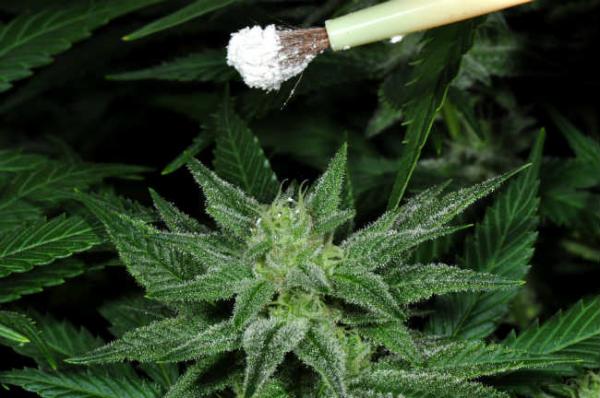 Some growers are using other plants for terpenes. As a herb farm except as cannabis grow, the symbiosis of dozens of plant species and animals is influencing their cannabis as well. High-terpene plants grow near the cannabis and feed cannabis other terpene-rich plants. Great results from trials and experiments with this. Plants like Qinghao (wormwood) and lavender brushing stalks with the huge, sun grown crop, some unique cannabis flower is produced.
Some growers have a unique approach to coax the best out of her plants. they spend much time in just creating and engineering pathogen- and disease-free plants for growers. Aside from terpenes, they are looking into flavonoids, and other secondary metabolites. It's not just that there's medicinal purposes and that they express these amazing things in the plant that we enjoy consuming, it's also that it helps the plant become stronger and more vigorous.
Also, some major growers are focusing on the workability of the cannabis. With an indoor operation that's up-to-date with cannabis' evolving requirements, they introduce physical traits to a genetics program, which Allow for easy workability of the product, such as a high calyx-to-leaf ratio for easy trim-ability of the flowers and easy maintenance of the live plant.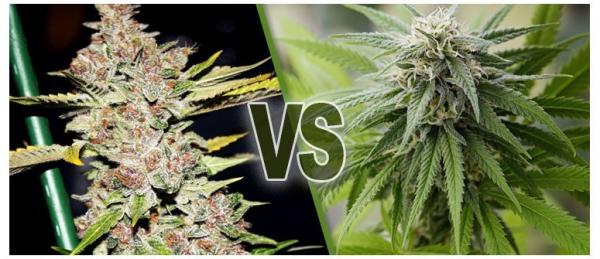 As another voice said, others think quality does NOT matter in Cannabis! There are many factories in Europe and Switzerland which do not focus on quality, the focus is to put as many plants a possible under a light as they believe this is the way to generate the most money. Cannabis quality and planting density are not related whatsoever, as long as care it taken to provide everything necessary for healthy grown and a pest and disease free environment. The laws pertaining to plant count in the USA that make growers want to grow each plant as big as possible have no basis in horticultural science and result in a significantly diminished return and more waste biomass on average.
Howsoever, the most important thing is customer satisfaction which just comes with the best possible quality products. As more and more players join this huge playground, differentiation will become the key to success. LED grow lights will be one of the great tools for growers to improve yield, quality and potency.